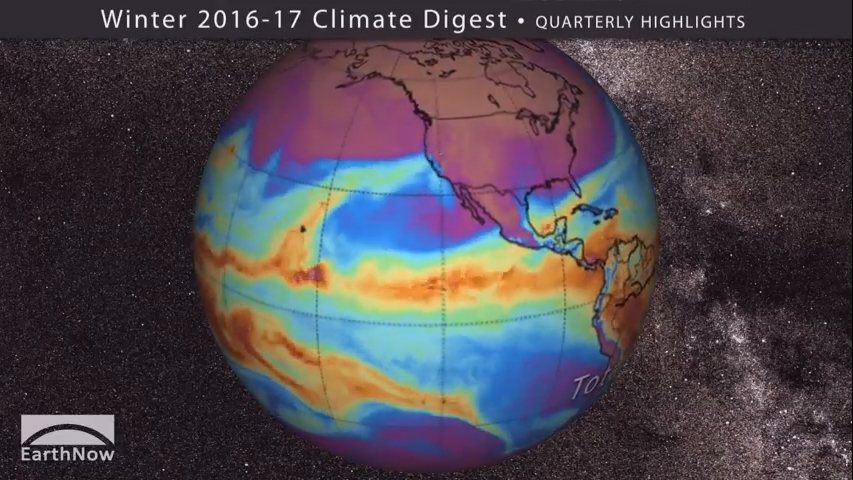 Overview
The December 2016 through February 2017 seasonal global temperature was 1.6 °Fahrenheit, or 0.89°Celsius above the 20th century average of 53.8°Fahrenheit – the second highest ever recorded – just slightly behind 2015/2016.
The United States had its' sixth warmest and eighth wettest winter on record.
The December through February average sea surface temperature was also the second warmest ever recorded.
One of the top weather stories was drought "disappearing act" of the drought footprint across the United States, due largely to repeated atmospheric rivers directed at the west coast, and also, streaming north from the Gulf of Mexico over the southeast U.S.
Products

The quarterly climate digest, produced seasonally, consists of a short movie (3:02 minutes) made for SOS and an MP4 video accessible through YouTube.
You can download the SOS content from this FTP Site.
Content includes:
Global 3-month land temperatures
3-month Sea Surface Temperature (SST) anomalies
3-month Total Precipitable Water (TPW)
Helpful Resources for More Information
Credits:
References:
NOAA National Centers for Environmental Information (NCEI) Climate Global Analysis and National Overview available at https://www.ncdc.noaa.gov/sotc/